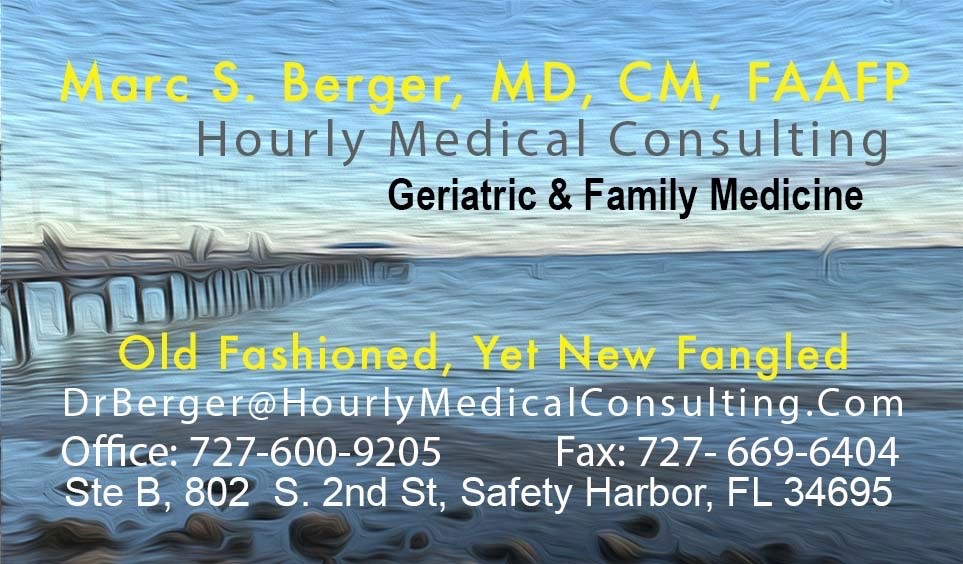 Old-Fashioned,
Yet New-Fangled
Offers Family Medicine, Geriatric Medicine,
Private Medical Consultations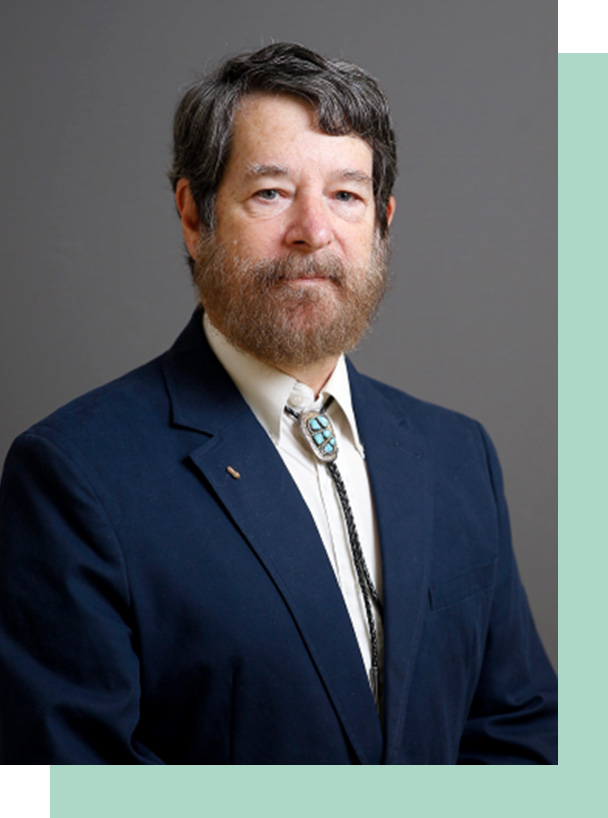 Private Geriatrics and Medical
Consulting in Tampa
Bay, Florida
Geriatric and Family Medicine
"Old Fashioned, yet New-Fangled"
[email protected]
727 600-2905
Marc S. Berger, M.D., C.M., FAAFP is an "Old Fashioned, yet New-Fangled" general Medical Physician, Board Certified in both Geriatrics and Family Medicine. Dr. Berger, a "baby-boomer," grew up in California, graduated from the California Institute of Technology (Caltech), and then attended medical school at McGill University, in Montreal, Canada. He finished his Residency in Family Medicine at St. Joseph's Hospital, in Yonkers, New York in 1986. They started a "mom and pop" Family Practice in Stroudsburg, in the Pocono Mountains of Pennsylvania. After almost 10 years of rural practice, they moved to Reading, PA to work in academia and consulting, and then moved to Florida in 2000.
Dr. Marc S. Berger was Associate Program Director at The Reading Hospital and Medical Center's Family Medicine Residency Program, and later an Associate Professor at the University of Texas Rio Grande Valley Medical School, and recently Associate Professor at another residency program. Dr. Berger has working in many different medical situations, including Private Practice, Group clinics, Hospital wards, Intensive Care Units, Pediatric and Newborn care, Geriatrics, Nursing Homes, Public Health clinics, Hospices, the Veterans Administration, and MacDill Air Force Base. Now he is starting a unique consulting practice in Safety Harbor, Florida: Hourly Medical Consulting.
After graduating one year early from high school, he enrolled at the prestigious California Institute of Technology (CALTECH) and obtained his Bachelors of Science with Honors in 1978. Along the way, he worked and studied at NASA Jet Propulsion Laboratory in Pasadena, California, and alongside Nobel Prize-winning biologists and physicists.
He attended Medical School at McGill University in Montreal, Canada, where he was in student government for three years and was awarded the Scarlet Key award. After finishing his old-fashioned Rotating Internship at St. Mary's Hospital in Montreal, we went on to Residency studies in Family Practice in New York State and established his own "mom and pop" family medical practice in Stroudsburg, Pennsylvania, with his physician wife. He practiced the full scope of Family Medicine, except he did not do obstetrics or deliver babies but did attend the neonatal nursery, ICU, medicine, and pediatric wards.